Natural Growth Factor Injections IN DRAPER, UTAH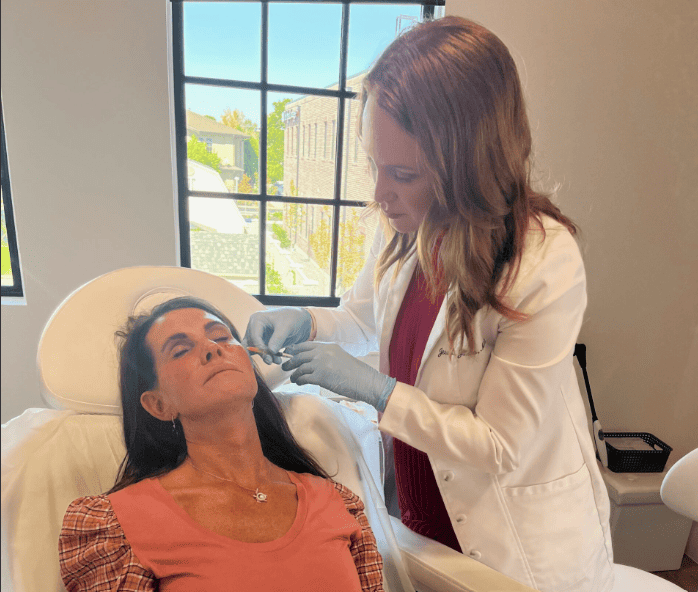 Natural Growth Factor Injections
Femme Moderne Center for Aesthetics brings you the latest advancements in beauty and aesthetics! Discover the power of Natural Growth Factor injections, a revolutionary treatment that will leave you looking and feeling your best.
Natural Growth Factor injections utilize your body's growth factors, extracted from your blood, to promote tissue repair and regeneration. After a small blood sample is collected and processed to concentrate the growth factors, they are carefully injected into the desired areas, stimulating collagen and elastin production, promoting cellular repair, and enhancing overall skin and hair health.
Experience firsthand the power of Natural Growth Factor injections and rediscover your radiance! Schedule a consultation at Femme Moderne Center for Aesthetics in Draper, UT, and let our skilled professionals confidently help you achieve your aesthetic goals. Contact us today! Schedule an appointment by texting or calling
(801) 980-0788
!
Our Natural Growth Factor injections target three key areas:
Bid farewell to dark circles, puffiness, and fine lines as the treatment stimulates collagen production, rejuvenating and enhancing youthful appearance.
Achieve fuller, plumper lips with enhanced definition, creating a naturally beautiful smile that radiates confidence.
Combat hair loss and promote hair growth with targeted injections that nourish hair follicles, giving you thicker and healthier locks that boost your confidence.
Benefits of Natural Growth Factor Injections include: